It is a pleasure to have this opportunity to introduce you to our school and I hope you will find that the information is interesting and helpful in answering any questions you may have.
St White's Primary School is situated in the heart of the Forest of Dean, and includes pupils from 4 to 11 years old. We are a warm and welcoming School, very concerned with the welfare of our pupils as well as the academic standards they achieve. The staff endeavour to bring out the best in each child and have high expectations of pupils in terms of academic progress and behaviour.
Please do not hesitate to arrange a time to visit the school or telephone if there is anything you would like to ask us.
Matt Bishop
Chair of Governors
This term our value is... caring
SCHOOL CELEBRATIONS
St White's came first in the netball competition held at Forest View last term on 19th June. Several schools participated and St White's worked well together and due to the dedication and hard work deserved to win the competition.
St White's also took part and won the swimming gala held for several local primary schools. Again we have shown our outstanding talent.
St White's are becoming a well recognised name in the world of primary school sport. We are participating more, gaining recognition and winning events. This is down to the help from Mr Burke and Progressive Sports along with the staff and our ethos is now embedded throughout the school. Well done to all pupils who participated.
St White's Primary School News
Check out our new recent events page where pictures will be uploaded of events held at school. This page can be found under the pupils tab, or by clicking here.
We held a Race for Life event at school on Friday 10th July. The day went brilliant with all children participating and getting involved. It was a fantastic day and we smashed our target for sponsorship. We raised £2710.95 which is more than double our original target of £1000.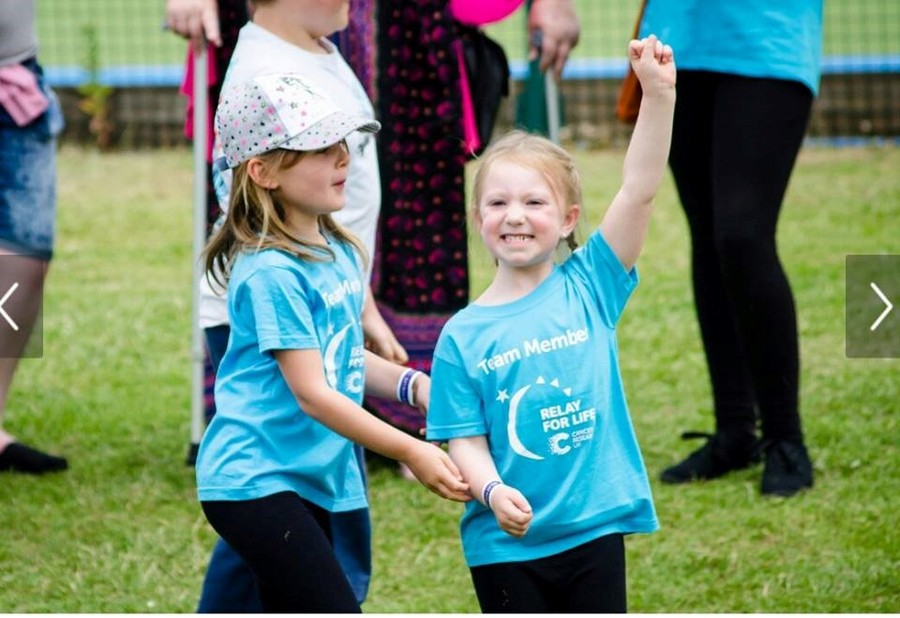 Picture of 2 of our Reception pupils participating in the 24 hour Relay for Life event at Lydney over 27th & 28th June 2015.
Latest Parent School Calendar Events
Parent Consultation Evening except Cherry and Hazel

07

Oct

2015

3:30 pm - 6:00 pm

Parent Consultation Cherry and Hazel Class

15

Oct

2015

12:00 pm - 6:00 pm

School Individual Photos

21

Oct

2015

Half Term

22

Oct

2015